Sargas Duo
Saxophone and Organ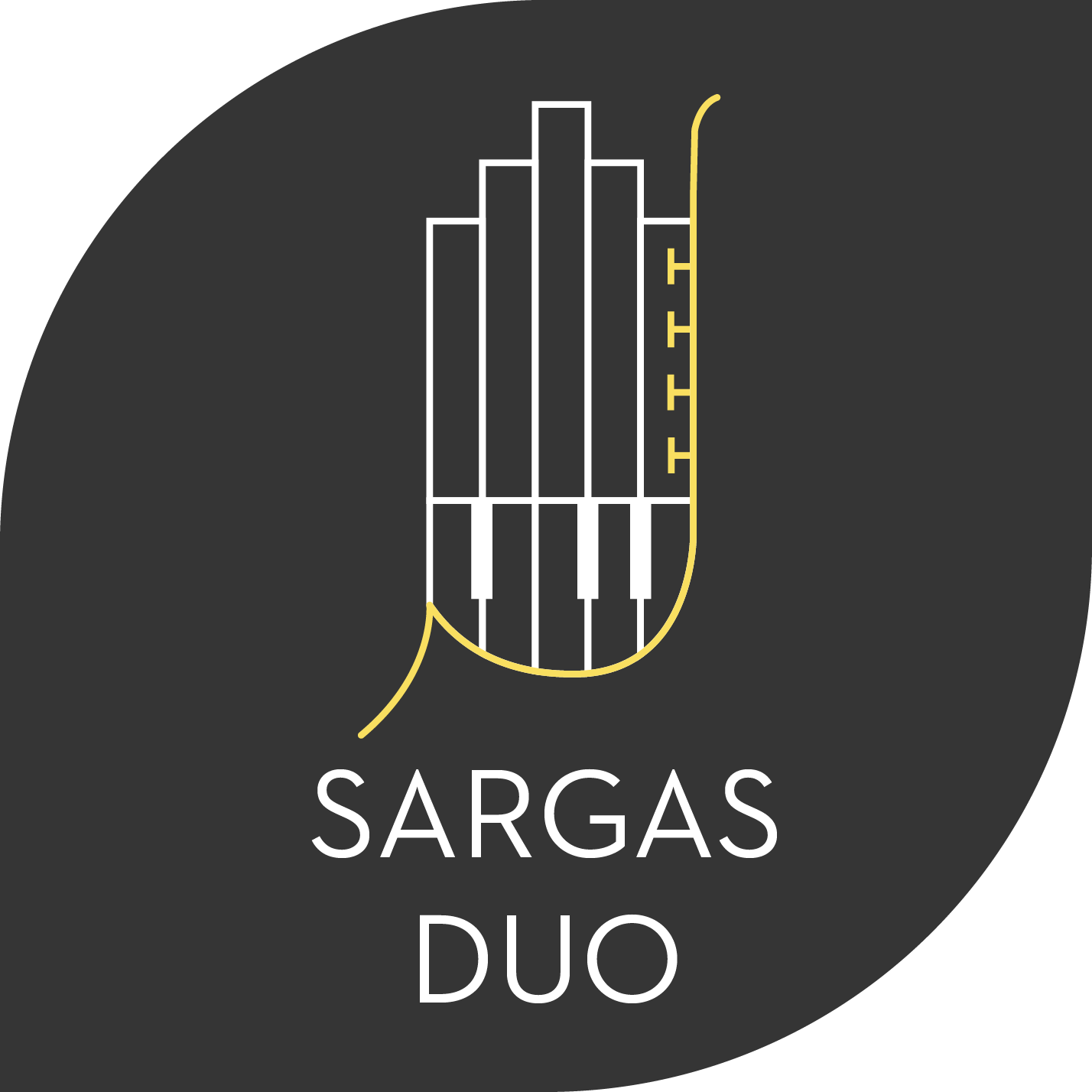 Established in Vienna, the city of music, the Sargas Duo with Massimiliano Girardi on the saxophones and Luca Lavuri on the organ, represents a special and at the same time interesting duo. The Sargas Duo combines two different instruments, which have had two different developments in different historical contexts and eras. On the one hand, the organ - a noble instrument, mainly used in the classical and holy music. On the other hand, the saxophone - an instrument mainly used and known in the jazz and popular music, which gained a lot of fame in the Jazz clubs of New Orleans thanks to the greatest Jazz players, but still remains rather not so well appreciated and recognized in the classical and chamber music world. Starting from this historical basis, the Sargas Duo decided to work on an interesting and beautiful project: to mix the warm and sensual sound of the saxophone with the one of the organ which is at the same time sweet and grandiose, but undoubtedly elegant.
"Double Phaces"
Our project is called "Double Phaces": a double faces project as the wordplay suggests. On the one hand the project is based on a detailed musical and historical research about the known and not well-known original works for saxophone and organ. The Programme presents works from the 60ies and the 70ies and contemporary music by young and famous composers who wrote for the duo and worked together with it. On the other hand we play wonderful works from the baroque era, which were specifically and wonderfully arranged for this instrumentation. The project is then proposeed in "chronologic-historical" concerts and also in conferences in order to present the brief history of this ensemble to a broader audience and to present the wondeful and varied colours of these two "Phaces" of the duo.
The Repertoire
Starting from the neoclassical composers like Sauguet with his work Oreisons, passing through America with Pauls Creston, arriving to our days with Shih, Lee, Voirpy, Lauba and other young composers who worked together with the duo like Hannes Jerschbaumer, Maurizio Azan and Pier Damiano Peretti.
Moreover, the duo presents interesting transcriptions of the Concerto in do maggiore per oboe ed archi of Domenico Cimarosa, one of the most important composers of the baroque Naples school, the Concerto in do minore of Benedetto Marcello, the Concerto in fa maggiore of Antonio Vivaldi, Concerto in re maggiore di Telemann and many more.
(for further inrofmations plase contact me or visit the website of the duo www.sargasduo.com)
Allegati